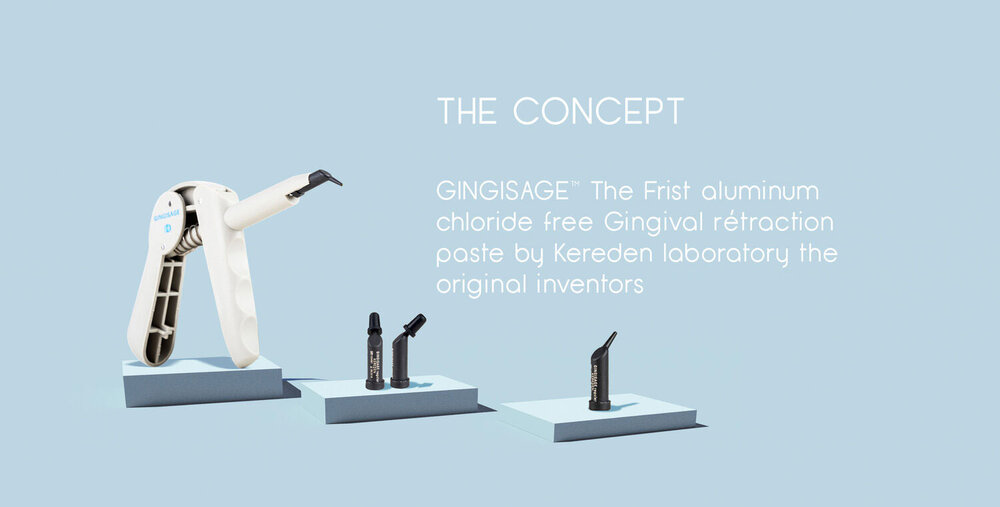 Today here is GINGISAGE ™ regular
GINGISAGE™ regular – Gingival retraction paste made by KEREDEN laboratory
GINGISAGE™ regular is aluminum free in order to avoid possible drawbacks:
The only aluminum free retraction paste Composition is kaolin with ferric chloride 6%
GINGISAGE™ regular presents rheological properties are based on Dr. Lesages studies regarding the mechanical behavior of the marginal gingiva and the process of obtaining sulcular opening without causing any damage to the epithelial attachment.
The capsule has a specially designed nozzle clinically tested to deliver a thin GINGISAGE™ regular cord for improved ergonomics
Kereden Founded in 1986 by Dr Patrick Lesage is the original inventor founder of the patented gingival retraction pastes technique.
This new technique had revolutionized tissue management in dentistry, as it was the first paste that made it possible to manage sulcular opening and hemostasis simultaneously without the use of retraction cord.
20 years from inception KEREDEN laboratory improves the technique, formulation and delivery system to fit clinical demands.
·      New formula means no need for specific injector
·      Master dissolution in saliva and gingival fluid
·      Optical impressions are made easier
·      Remove the controversial use of aluminum.
TODAY HERE IS  GINGISAGE™regular